OMG I HAVE NOTHING TO WEAR HELP ME
That's usually the gist of the panicky email I get a week before session dates. The internet has convinced you that every article of clothing you own is garbage, and that you need to go buy new things ASAP.
Don't do it! Here's why: you want to look like yourself in your portraits. If you go out and purchase a blush-toned tulle skirt and nude pumps, but you spend 98% of you life rocking leggings and relaxed-fit shirts from Old Navy, you will definitely look like all the other Pinterest ladies in internet-land… but you won't look like yourself. The ultimate goal of a portrait session is to document you living your story. So if you don't typically flounce around the house in sequin dresses and sky-high stilettos, don't do it for your portrait session. The opposite is also true: if you LOVE to get dressed up and rock your red-bottoms, don't try to "tone it down". You do you!
All that being said, it's also important to know how different colors/patterns/accessories work together. If there is more than one person in your portraits, you want to all look like you belong together. Here are some simple, casual looks to get your brain working! For more outfit inspiration, pop over to my Pinterest page for ideas.
SPRING
Pastels look great with all the fresh green of spring! But if you're brave enough to put your little boy in white shorts (like below) then we should probably head to the beach to avoid mud ;)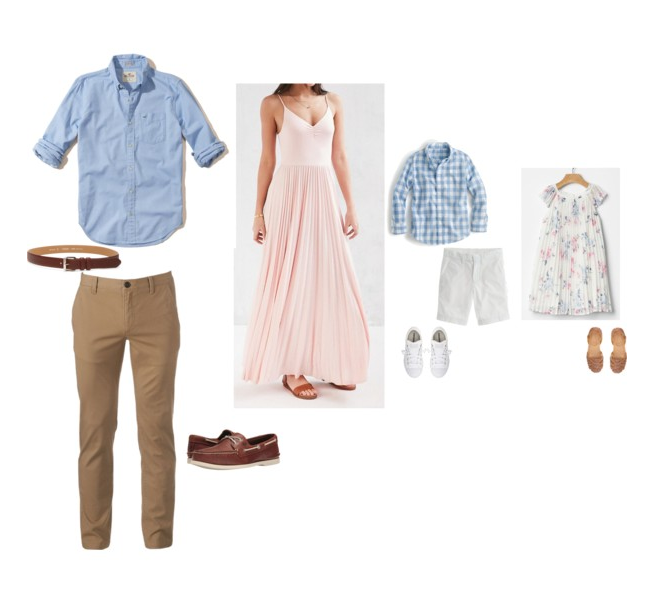 SUMMER
Anything goes for summer. Neutrals, bright colors, crazy patterns, whatever your heart desires! Unless your man has fancy feet, opt for closed-toed shoes.
FALL
Oh, fall. My favorite season. Stick to neutrals (if we are in a location with lots of foliage) or warm-toned hues. 'Tis the season to break out the mustard sweater you never get a chance to wear. And don't forget your en-route PSL.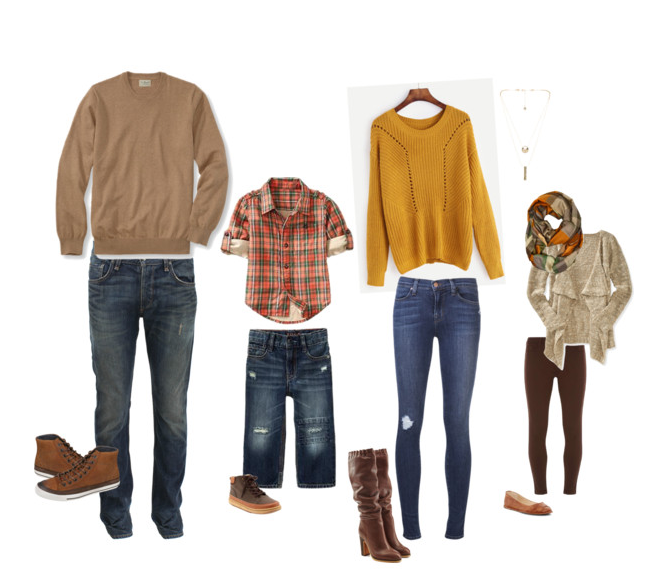 WINTER
Winter is cold. Dress appropriately. Thick sweaters, scarves, hats, mittens, and signature Bean Boots are all encouraged. Color plays a big role in winter outfits, since you don't want to blend in with the snow. I recommend jewel-tones (reds, emerald greens, dark blues). If you prefer neutrals, just make sure you don't blend in with the scenery too much! Add a color pop with a fun scarf or lipstick.